– Dr. Manasi Mahabal-Sardesai
It is an extremely challenging task to reduce and control the emissions of toxic and harmful gases in the atmosphere once they are released. Unfortunately, the greenhouse gas emissions are rapidly increasing day by day by human activities involving control of temperature and humidity (air-conditioning) for various developmental and comfort needs. In fact significant amount of reported research work has pointed out the increasing use of air conditioning technologies in common places as the cause of the climate change. A recent publication in the journal Joule (referenced below) by researchers of National Renewable Energy Laboratory (NREL) and XEROX PARC has addressed this issue.
Humidity in air can make people feel uncomfortable and attempts are made to control it. Humidity control is also essential is many industrial manufacturing establishments because it has negative implications on several chemicals and reactions. Unfortunately, as shown by the stated group of researchers, all attempts to control humidity led to nearly half of energy related emissions. Due to this, the world is warming very fast than at any point in the recorded history. If it continues this way, it will have devastating impact on the planet, causing flooded homes along the coast as well as wildfires, hurricanes, and droughts. But human beings have the ability to avoid worst of these effects. To do it, we must make all attempts to limit the increase in temperature to an average of 1.5°C above pre-industrial level and possibly try to bring it down by further sustained efforts. Ensuring a safe future below the 1.5°C mark requires the world to cut down 30 giga-tonnes of greenhouse gas emissions annually by 2030. Managing and controlling transport and industry related issues alone is not enough. We need to cut carbon emissions by managing our land and resources far more efficiently, including building smart cities and curbing deforestation and food waste.
So how can humankind get there? Smart and responsible management of six sectors have been identified as having the potential to reduce emissions enough to keep the world temperature below the 1.5°C mark. These are: 1) Industry, 2) Energy, 3) Agriculture, Food, and Waste, 4) Transport, 5) Nature-based solutions, and 6) Managements of Buildings and Cities. Energy production and use is the single biggest contributor to global warming, accounting for roughly two-thirds of human-induced greenhouse gas emissions. It includes carbon dioxide, the gas most commonly emitted by humans, and others, including methane, nitrous oxide, and fluorinated gases, which trap heat in the atmosphere, causing global warming. Usually, the bulk of an individual's carbon footprint will come from transportation, housing, and food processing. Carbon footprint means the total amount of greenhouse gas emissions that come from the production, use and end-of-life of a product or service.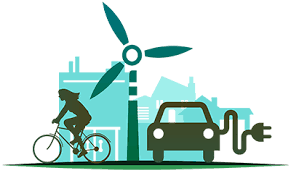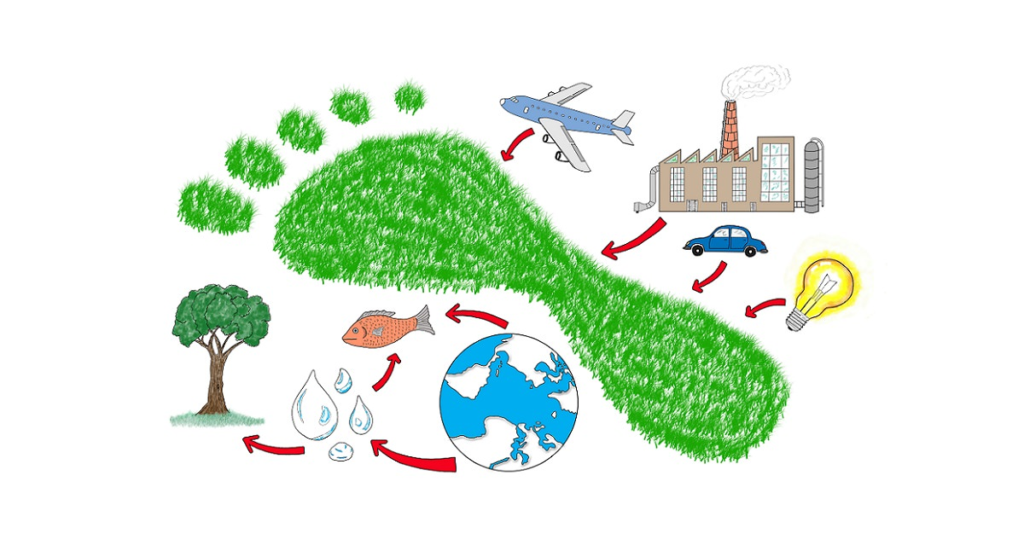 You can start the process by calculating your carbon footprint here. (https://www.carbonfootprint.com/calculator.aspx)  
You will need to know the following:
Approximately how many miles you travel by car, bus, train and plane.
The energy usage in your home.
How much you spend on shopping.
The composition of your diet.
No matter how you scored, here are some things that could help you lessen your personal environmental impact. The world will need to pick up the pace, and put greater efforts in finding better solutions to pollution, climate change, and biodiversity loss in order to truly transform societies and economies for a better tomorrow.
Sources : Scientists Show Controlling Humidity Has Big Impact of on Greenhouse Gas Emissions
https://cleantechnica.com/2022/03/20/news-release-scientists-show-large-impact-of-controlling-humidity-on-greenhouse-gas-emissions/, www.unep.org , https://www.nature.org/en-us/get-involved/how-to-help/carbon-footprint-calculator/?redirect=https-301