ICBST'2022 - Plenary Speakers
Scroll down to learn more about the Speakers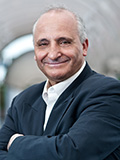 Founding Executive Director, KVI PTE LTD, Singapore
Prof. Rachid Yazami is best known for his crucial contribution in the development of the graphite anode (negative electrode) for lithium-ion batteries and his research on fluoride ion batteries. He has published over 250 research papers and he is listed as inventor of about 160 patents related to lithium primary and rechargeable batteries and on new battery chemistry based on fluoride ion. In recognition of his invention of the graphite anode in lithium-ion batteries, Prof. Yazami received several scientific awards, few of them are, the Draper Prize in 2014 considered as the Nobel Prize in Engineering. In 2014 Yazami was decorated by HM the King of Morocco. He is the recipient of the French Legion of Honor in 2016 and of the "2018' Takreem Award" in Science and Technology Innovation, considered the Arab Scientist of the Year Award. Recently Prof. Rachid was the recipient of the 2019' Arab Investor Award during a Forum held in the UNESCO headquarters in Paris together with the Mohamed Bin Rached Medal of Scientific Distinguishment of Life Achievement given by the Ruler of Dubai in 2020.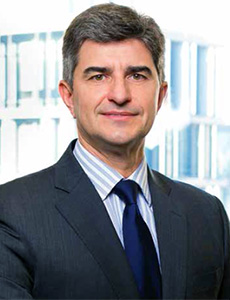 Drexel University, Philadelphia, USA
Prof. Yury Gogotsi, inventor of Mxenes, is a distinguished scientist in the material science world. Prof. Gogotsi's research is focused on the fundamental and applied aspects of synthesis, characterization, and application of carbon nanomaterials (graphene, nanotubes, nanodiamond and nanoporous carbons) and 2D transition metal carbides and nitrides (MXenes). He also contributed to development of effective water desalination and capacitive deionization techniques, electrical energy storage — batteries and supercapacitors, as well as applications of carbon nanomaterials for energy and biomedicine. Prof. Y. Gogotsi is the co-author of two books, editor for several books, has more than 100 publications in conference proceedings, and more than 800 articles in peer reviewed journals, credited on more than 80 European and US patents. He has received many awards and recognitions for his research accomplishments. Few of them are American Chemical Society (ACS) Award in the Chemistry of Materials, Fellow of the European Academy of Sciences, Energy Storage Materials Award (Elsevier), Fellow, Royal Society of Chemistry and many more.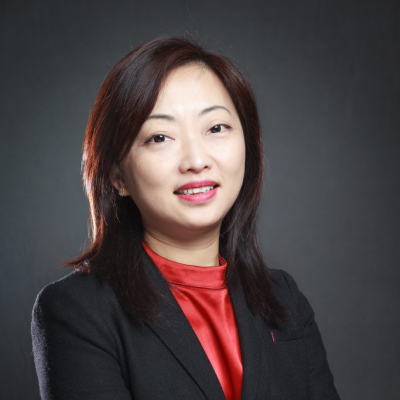 University of Chicago and Argonne, USA
Prof. Shirley Meng is a dynamic material scientist. Her research is focused on functional nano and micro-scale materials for energy storage and conversion. Also, the design, synthesis, processing, and operando characterization of energy storage materials in advanced rechargeable batteries; new intercalation materials for sodium ion batteries; and advanced flow batteries for grids large scale storage. Shirley is the author and co-author of more than 160 peer-reviewed journal articles, 1 book chapter and 6 patents. She is a recipient of several awards and recognitions; Fellow of the Materials Research Society, IBA2019 Research Award of International Battery Materials Association (IBA), Chancellor's Associates Faculty Excellence Award for Excellence in Research in Science and Engineering, American Chemical Society ACS Applied Materials & Interfaces Young Investigator Award 2018, International Coalition for Energy Storage and Innovation (ICESI) Inaugural Young Career Award.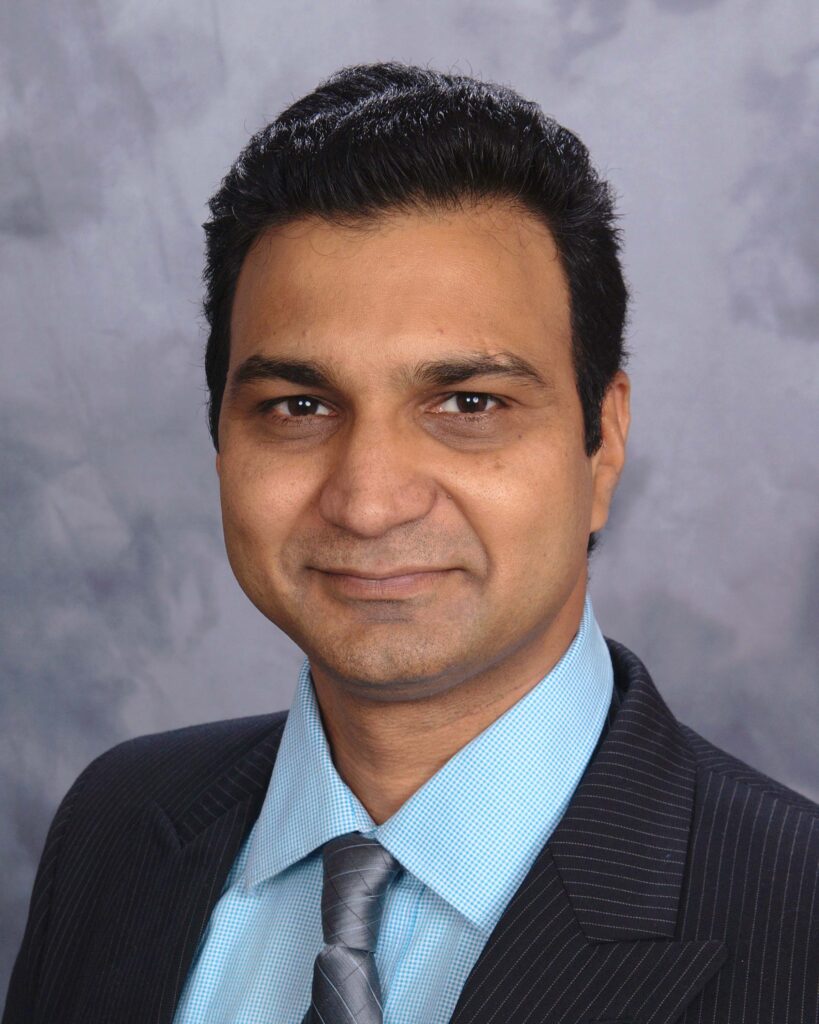 Professor Vilas Pol's extensive research background includes colloid and interfacial science, electrochemical, materials, chemical, sustainable, and environmental engineering. His current passion lies in electrochemical energy storage technologies, primarily the scalable design and optimization of electrode materials, separator designs and electrolyte discovery for lithium-ion, potassium ion, sodium-ion, lithium-sulfur, low temperature, and solid-state batteries with thermal safety aspects. He has authored over 220 research articles in peer reviewed journals, co-inventor of 14 patents, and contributed in 2 book chapters. He has won various awards and recognitions; AIChE Excellence in Process (Microwave) Development Research Award (2021), Fellow -International Association of Advanced Materials, Sweden, Professional Achievement Award, American Institute of Chemical Engineers, American Chemical Society presents Salute to Excellence award.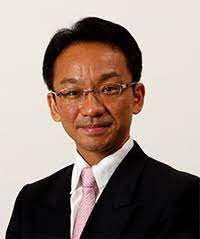 Tokyo University of Science, Japan
Prof. Shinichi Komaba is well known for his excellent work in the field of rechargeable batteries. His current research focuses on material science and electrochemistry in rechargeable Lithium-, Sodium-, and Potassium-ion batteries, capacitors, sensors, and bio-fuel cells. He has authored over 300 research articles in peer reviewed journals and listed as co-inventor of more than 100 patents. He has received several awards and recognitions; German Innovation Award, Gottfried Wagner Prize, JSPS Prize, RESONATE AWARD.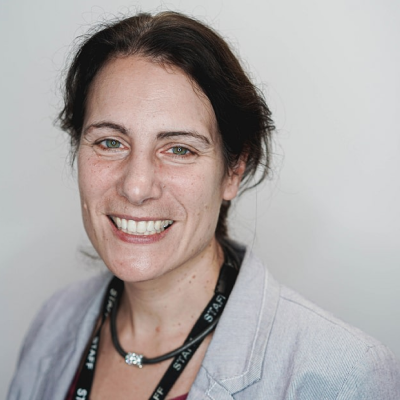 Dr Jenny Baker is a Senior Technology Transfer Fellow at SPECIFIC, led by the College of Engineering, Swansea University. Her research interest includes sustainable materials processing for solid state electronic devices for energy applications and techno-economic and life cycle assessment of energy generation and storage technologies for non-mobile applications. Dr Baker's research will take advantage of advances in one field of solid-state printed photovoltaics and apply them to the field of electro-chemical storage. She has published over 40 research articles in peer reviewed journals. She was the winner of Swansea University's Research and Innovation award for 'Early Career Rising Star of 2020.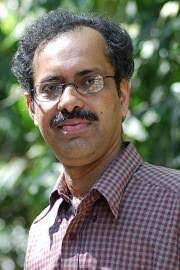 The main focus of Prof. S. Sampath's research is to understand interfacial properties involving novel materials and modified surfaces. Our present attention is focused on the following classes of materials. We use a combination of spectroscopy, electrochemistry, and microscopy techniques. Coupled in-situ techniques based on electrochemical FTIR, Raman electrochemistry are routinely used to understand various aspects. His research interest also includes study and application of transition metal nitrides, carbides and dichalcogenides, organic thin films, Exfoliated graphite, graphene oxide and graphene, Nanostructured materials, Deep Eutectics- Molten electrolytes, Organic electrode materials etc. He has contributed to 6 book chapters, co-invented 6 patents and published over 200 research articles in peer reviewed journals. He is a recipient of CNR RAO AWARD FOR NANOSCIENCE (2018).
Director, CECRI, Karaikudi, India
Dr. Kalaiselvi's research work is primarily focused on electrochemical power systems and in particular, development of electrode materials, custom designed synthesis methods, optimization of reaction parameters and electrochemical evaluation of in-house prepared electrode materials for their suitability in energy storage device assembly. Her research interests include lithium and beyond lithium batteries, supercapacitors and waste-to-wealth driven electrodes and electrolytes for energy storage and electrocatalytic applications. Dr. Kalaiselvi has more than 125 research papers and 6 patents to her credit. She is a recipient of many prestigious awards including MRSI medal, CSIR Raman Research Fellowship, INSA-NRF Exchange award, Brain Pool Fellowship of Korea and the Most Inspiring Women Scientist award.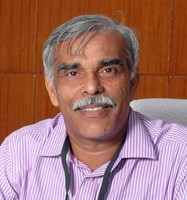 Prof. Vijayamohanan Pillai
Dr. Vijayamohanan K Pillai is a leading Electrochemist from India. He has an extensive experience in materials electrochemistry, fuel cells, investigating new catalyst materials, membranes, optimisation of electrode structures and test procedures for several fuel cell types, batteries and ultracapacitors. He has authored over 280 publications and 20 patents related to many innovations in both Electrochemistry and Materials Chemistry. He has received many honours and awards like the MRSI Medal, Materials Research Society of India, Bangalore, 1996, Chemical Research Society of India, (CRSI) Bronze Medal, in 2004.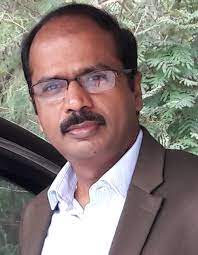 Dr. Rao is a Lead Scientist for development of technology for production of Lithium-ion battery materials and demonstration at industrial scale for electric vehicle (EV) applications (national electric mobility mission) and in technology demonstration and commercialization of nanotechnology in textile and water fields (Nanotechnology mission). He has authored over 170 research articles in peer reviewed journals, 7 book chapters and 14 patents. He has won many awards like Bangalore India Nano Innovation Award-2018, Technology Day National Award-2016.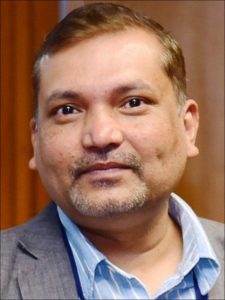 Prof. Sagar Mitra is a leading scientist in the field of energy storage. His research interest are electrode materials, electrolyte, fabrication of Lithium-ion Battery and Sodium-ion batteries, Metal Sulphur Batteries for large scale storage, Solid-State Batteries, Hybrid Ionic electrolyte, Commercial scale battery research. He has published over 100 research articles from peer viewed journals, 3 book chapters, listed as co-inventor of 9 patents.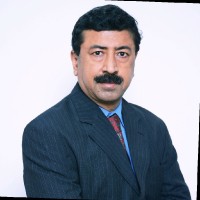 Dr. Sandip Chatterjee is a leading global policymaker and experienced techno-administrator with over 25 years of experience in translating research outcomes into commercial viability and disruptive policymaking. Sandip has an avid interest in bridging the gap between R&D outcomes and needs of emerging businesses and local industries. Currently, he is responsible for strategizing Indian R&D in materials, photonics, IoT sensors, additive manufacturing, and their successful commercialization. He has established 12+ Centres of Excellence in emerging technologies like quantum materials, graphene, 2D materials, rechargeable batteries, and 3D printing pan-India. He is a global expert on electronic waste, circular economy, and resource efficiency, with over 50 research and review publications and an extensive public speaking experience of over 700 engagements.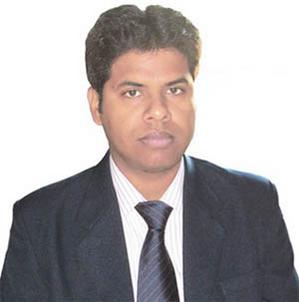 Dr. Ramendra Sundar Dey is a Scientist at Institute of Nano Science and Technology, Mohali, India. Over past 6 years he is involved in research in the field of electroanalytical chemistry in nanotechnology. His current research is focused on the architecture and engineering of nanomaterials for advanced energy storage technology and non-novel metal catalyst for hybrid energy systems. Dr. Dey has published more than 25 research articles, several books and chapters and filed one patent. He has been honored with number of prestigious National and International awards like Journal of Materials Chemistry A Emerging Investigator under the theme highlighting 2019's rising stars of materials by RSC, Associate of Indian Academic of Science, Bengaluru.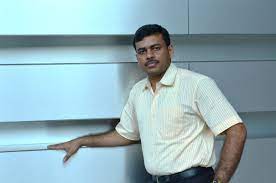 Dr. Aravindan Vanchiappan
Dr. Aravindan Vanchiappan is a passionate scientist, and his research interests are focused on synthesis of nanostructured materials for energy storage, carbon nanostructures, re-cycling of bio-waste materials, Materials for Li-ion batteries and beyond, Supercapacitors, and Hybrid supercapacitors. He has published over 200 research articles in peer reviewed journals. He has won various awards and recognitions such as MRSI Materials Science Annual Prize, Swarnajayanti Fellowship, Fellow of the Royal Society of Chemistry (FRSC), MRSI Medal 2020, Ramanujan fellowship.
TCG-CREST-RISE, Kolkata, India
Dr. Abhik Banerjee is a dynamic research scientist at Research Institute of Sustainable Energy (RISE) under TCG CREST. He is currently working on underlying causes that are currently hindering solid state battery, Silicon and Li metal anode, providing practical approaches towards enabling safety, higher energy density and fast charging batteries. Dr. Banerjee has more than 10 years of experience in the design, novel chemical synthesis, characterization, and structure-property-performance relationships of a variety of materials, especially materials for solid state electrochemical energy storage. His contributions are attested by 30 articles in archival journals and 5 patents.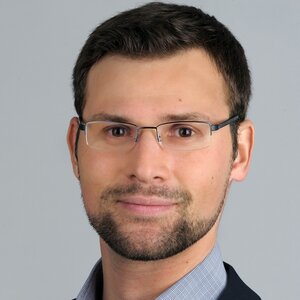 Dr. Alexander Gitis is a CEO of Safion GmbH. He received his Ph.D. from RWTH Aachen University in the field of lithium-ion batteries. Subsequently, he worked as a coordinator at the DFG Research Training Group MobilEM. Since 2019, he has been leading SAFION as managing director. Dr. Gitis is an expert in the diagnosis of lithium-ion batteries.